N  A  N  C  Y   T  H  A  Y  E  R
With these paintings, I worked with various patinas on steel and related the results to similarly composed painted panels. I attach the panels and channels of oxidized steel to the painted panels. Each panel suggests a language of landscape through the organic forms, shapes, and colors.
The paintings in this series suggest sacred grottos and stalactites—private places for contemplation, stillness, reflection, a sense of quiet solitude.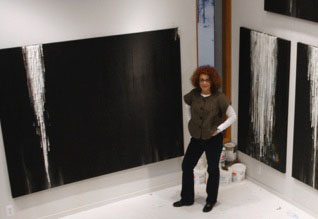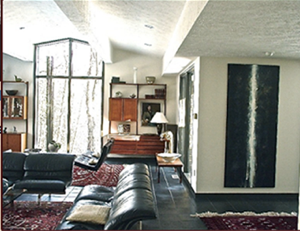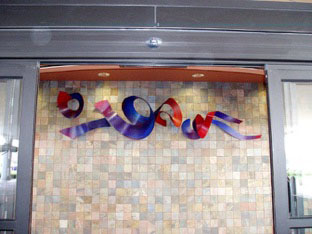 St. Joseph Mercy Hospital
Macomb, MI
Painted Aluminum